Sorry, this content isn't available
The link you followed may be broken, or the content may have been removed.
Go to the Frontpage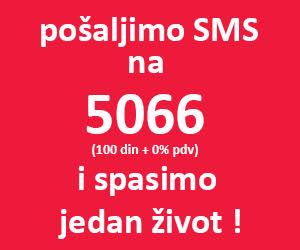 Jedan naš član nam se obratio za pomoć. Razlog zbog koga nam je pisao je jedna utakmica. Ovoga puta to je životna utakmica! Odreknimo se jednog tiketa u humanitarne svrhe, pošaljimo SMS i pomozimo Saši!