You do not have permission to view this resource. Please contact the Site Administrator.
Get Connected!
Come and join our community. Expand your network and get to know new people!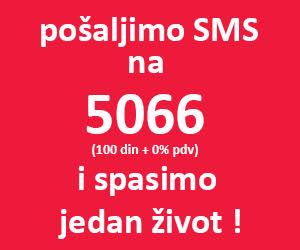 Jedan naš član nam se obratio za pomoć. Razlog zbog koga nam je pisao je jedna utakmica. Ovoga puta to je životna utakmica! Odreknimo se jednog tiketa u humanitarne svrhe, pošaljimo SMS i pomozimo Saši!